Great gift idea for any golf lover... Golf Shirts

Footjoy Superlite $65 tax incl. (special ordered)
The ProDry Superlite golf shirt is incredibly lightweight and comfortable, perfect for playing golf in warm conditions.
Sportline Authority $29.99 tax incl.
(in-stock combination cotton material)
Both styles come with the KingGolf.ca and the King's Signature on one sleeve and the CPGA logo on the other sleeve. Perfect for tournaments or company incentives.

Call JR with your order: 613-293-6076
_____________________________________

What to buy for your client, friend, family member?

Give the gift of Golf!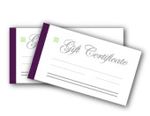 King Golf Gift Certificates


A Gift Certificate from KingGolf makes an ideal gift for Christmas, birthdays, Father's & Mother's Day, rewarding clients, incentives, golf tournaments or just because the person you are buying for wants to improve their golf game.

Starting at $45.00 for a single Semi-private lesson.

Call JR today to buy a Gift Certificate, 613-293-6076.
Pay by cheque, VISA, MasterCard or cash!

In a hurry for a last minute gift?... don't worry... the King will take care of you. I can send the Certificate directly to the recipient and contact them directly on your behalf.

Remember that any lesson packages are good for inside or outside and are valid for a year from the purchase date.

My goal is to help you improve your game and reach your potential.


Please see Lesson & Locations website page for more details.
Lesson rates & Packages:
Single private lesson (45 min) $85; Package of 4 $300
Semi private lesson (1 hr) $60 pp; Package of 4 $190 pp

Includes: Video analysis & time on the Golf Simulators


PRACTICE THIS WINTER ON OUR GOLF SIMULATORS!
Why hit into a net when you can see your ball flight! Distance, Trajectory, Direction & Spin... We offer a unique form of indoor lessons that incorporate the use of our "state of the art" simulators.

See the results of your swing, you do not get this feedback hitting into a net. Practice hitting to a green and flag from any distance you choose to focus and improve on your accuracy and distance control.

Book your Swing Analysis
New at Golf-O-Max. Anyone taking a lesson will be able to get their swing photographed with Sony's split second 16-frame technology.

Your swing will be e-mailed to you so either you can print it or you can analyze it at home or with friends at the office. 

Book your Swing Analysis today. Bring along a friend or client. It's a great way to prepare prior to heading out on a winter golf vacation. A gift certificate makes a great gift!

Here is a sample of this technology using my swing on the 18th hole of the Varadero Golf Club in Cuba.